RV Solar Products Shop
Welcome to RV Solar Shop, your online home RV Solar Kits, RV Wind Kits, and all the accessories, safety items, and travel tips you need to make your camping trips safe, fun, and clean all year long.
RV Solar Shop features all the products you need to keep your RV powered, clean, and ready to go. We carry a full line of RV Battery Maintainers, RV Solar Kits, Solar Battery Chargers, Flexible Solar Panels and Foldable Solar Panels, as well DC to AC Power Inverters, Solar Power Backup Batteries, and RV Wind Kits, Generators, and Accessories.
RV Solar Power Kits
You will also find a full line of RV Solar Kits.  RV Solar Shop carries a full line of powerful Solar Power Kits for your RV.  We carry 40W, 80W, 110W, 220W, and 330W, and include all wiring, panels, charge controllers, and solar panel mounting needed to get your RV Solar Kit going.
RV Solar Battery Maintainers
RV Solar Shop carries two RV Battery Maintainers; the RV-409 and the RV-419, designed to attach directly to your RV batteries and keep them charged and fresh so you don't have to worry about the expensive cost of replacing your batteries every year, or right before that camping trip.
Portable Solar Battery Chargers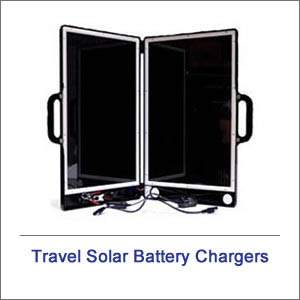 RV Solar Shop knows how important your electronic devices are to your personal and professional lives. That is why we offer our customers an incredible line of Travel Solar Battery Chargers. These chargers are the top of the line in the solar industry. We have chargers for batteries, phones, mp3 players & more.
DC-AC Solar Inverters
For our customers who have appliances, or electronics that can not be charged on standard 12V, 24V, or 48V DC power, we carry two different RV Solar DC to AC Power Inverters.  We carry both a 75W and a 400W model, ensuring our customers more than enough power for their critical, and not so critical tools and toys.